Kids
The CDC says that Lyme disease is most common among boys aged 5-19. This age group is affected at three times the average rate of all other age groups. Around 25% of all reported cases are children. read more
Kids may be more likely to encounter ticks and get tick-bites because they often go off trails, play in grassy areas or in leaves under trees in natural habitats where ticks are found. They may also be less likely to notice a tick if one attaches to them. The tick-bite prevention information on this page is designed for youth in the 4th through 6th grades and can be used in the classroom, scout groups, other youth groups or at home.
In the spring and summer, you might hear about something called Lyme disease. It has nothing to do with limes, but it does have something to do with ticks — those creepy, tiny bugs that like to drink human blood. Disgusting! Don't let ticks bite you.
Pets
Domestic animals such as horses, cattle, dogs and even cats serve as substitute hosts for black-legged (deer) ticks.
Prevention Tips:
Vaccinate annually for Lyme disease – contracting Lyme disease doesn't make them immune
Apply a topical vet-recommended tick prevention
Use a Scalibor collar as an alternative to topical protection
Dogs & Lyme Disease Resources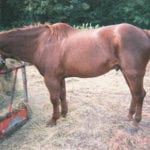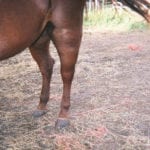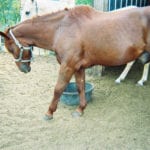 Cats Get Lyme Too
Key Points Regarding Lyme Disease in Dogs and Cats – CDC
Lyme Disease in Cats: cat-health-guide.org
Q Fever
Q fever is most often spread to people from inhalation of contaminated aerosols and dust from infected goats, sheep, cattle, and their environments. People can be infected by breathing contaminated dust from infected farms located miles away. Less commonly, people can get Q fever from drinking unpasteurized milk or from tick bites.  Council of State and Territorial Epidemiologists
BARTONELLOSIS: THE HIDDEN EPIDEMIC! By Edward B. Breitschwerdt, DVM